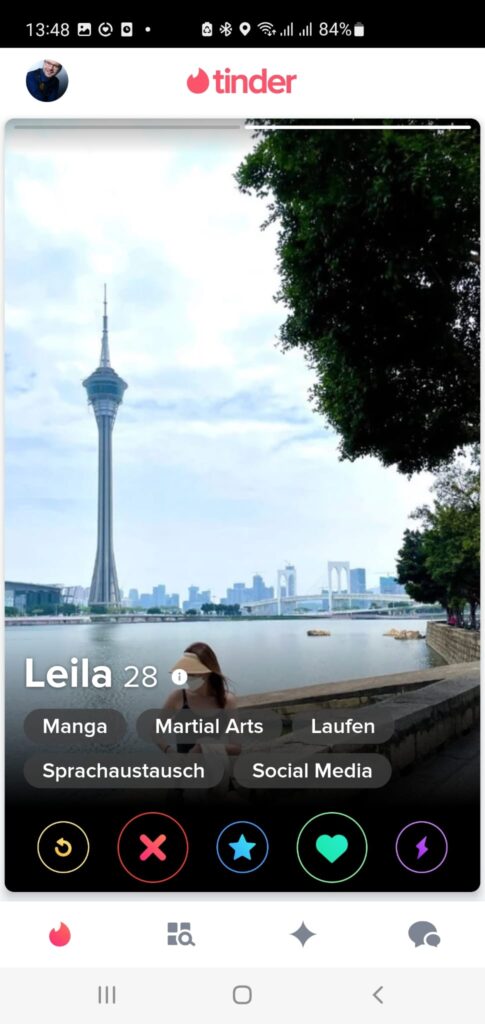 How to identify fake profiles on Tinder
Leave a Comment / dating / By Max
My main criterion these days (unfortunately for attractive Asian women) is: if the woman which is shown looks young, attractive and Asian, and the profile is nearly empty / there is a jumble of interests which don't really fit together, it's most likely a fake profile.
Today I came across these two profiles directly after another:
(yes, it's only the name which is different – the age is identical!)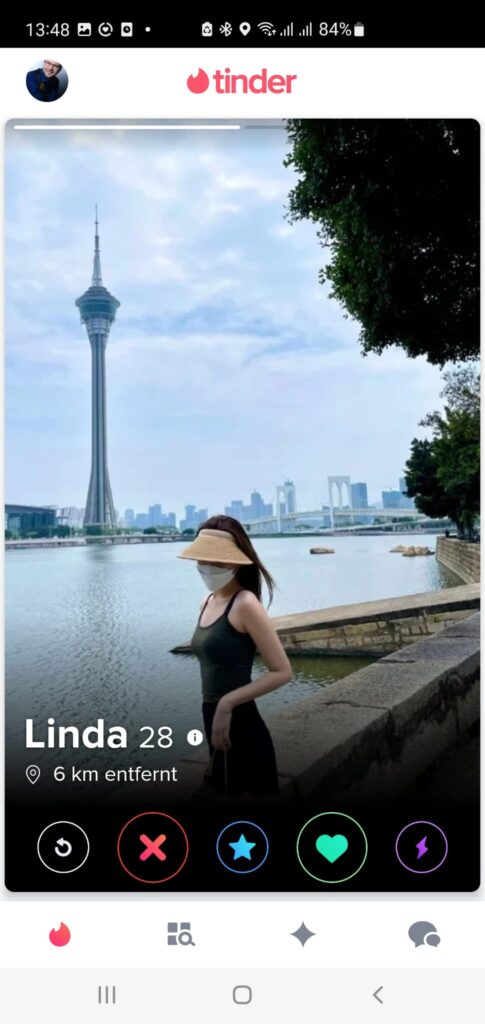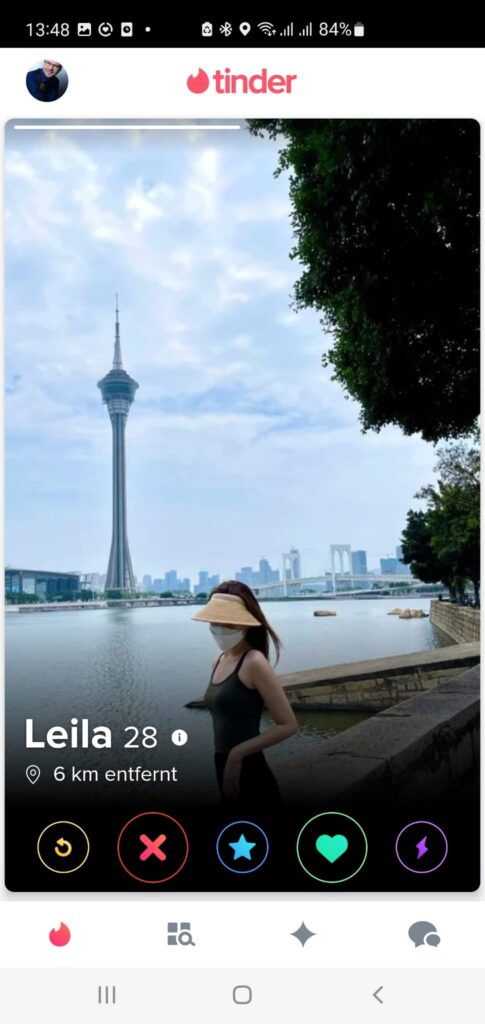 The second picture was identical as well.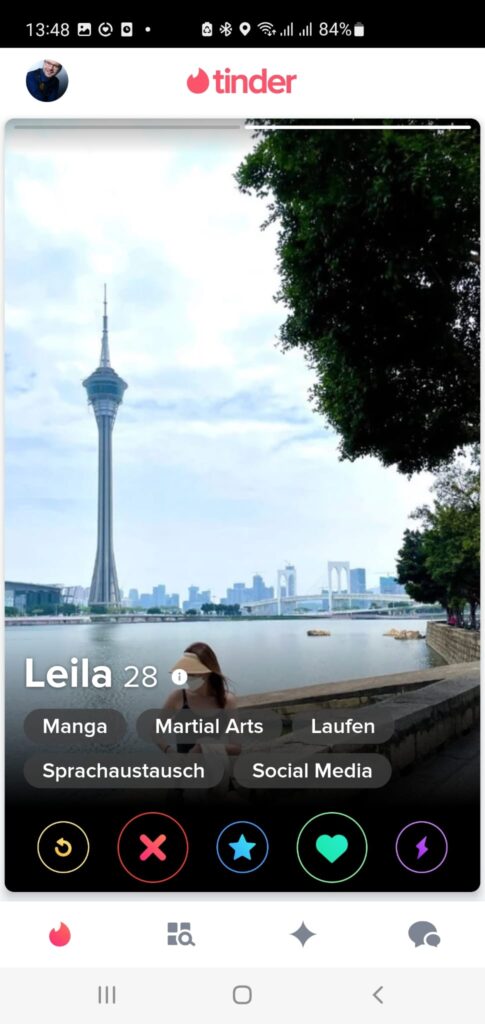 These fake profiles – and other "bizarre" daters out there are the reason I got a second phone number – and a second WhatsApp account, just for dating. Keep safe out there.